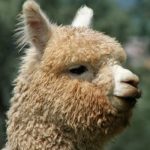 Micron:
AFD 16.7; SD 4.2; CV 25.2;
Sire:
Stargazer's Barringer
Stgzr's Barringer's Solar Storm
Solar Storm has excellent, full coverage, a beautiful head and great fleece architecture. He is the third generation made up of a combination of the best lines in our breeding program. His offspring will be well suited for showing and commercial fleece qualities. He is very well proportioned with a wide chest and strong bone on a medium sized frame.
Storm is a combination of genetics from the best of the original Accoyo and Allianza lines. Extremely dense and long staple with beautiful architecture. Only about 1/2 a micron away from ranking in the top 2% for improving fineness, Storm is also ranked among the top of the nation for improving Curve as well as decreasing Medulation and blanket fiber %>30.
Great genetics to move your program forward. Please contact us for more details. Terms and lease is available.