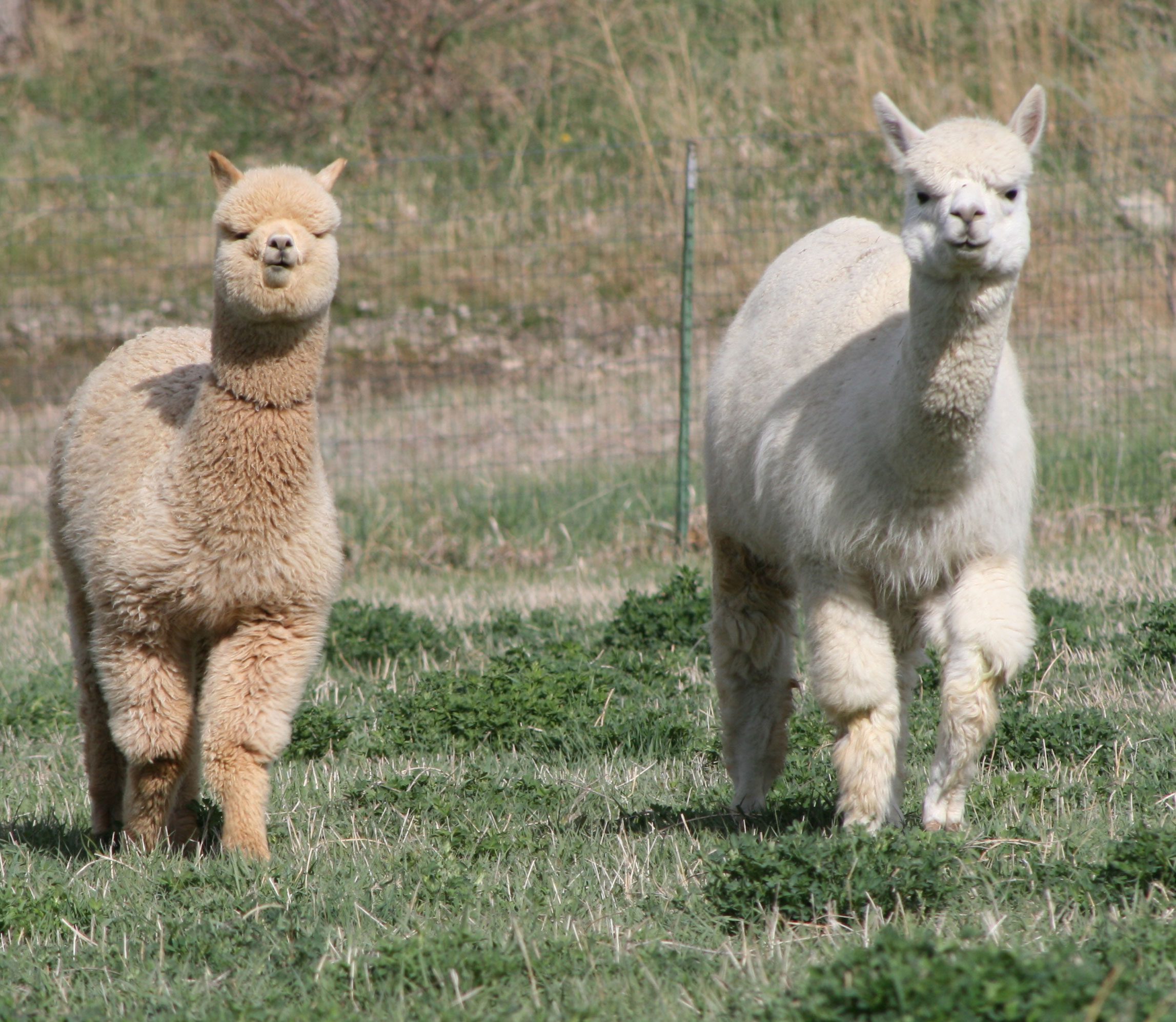 This blue ribbon female is herd standout. Excellent fiber density and character that also are reconfirmed in her excellent EPD results and ranking. Pictured with one of her latest cria, a future fawn herdsire, Stargazer's Boticelli.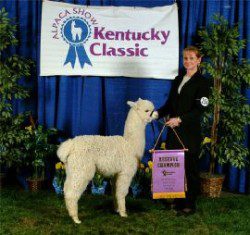 Bella Bianca has dense, gorgeous, bright crimpy bundles, scrumptuous handle with superb conformation and a dynamic presense. She is a Hemingway granddaughter and 3/4 Accoyo. At the 2004 Kentucky Classic, at just barely six months of age, she finished second in an outstanding class of ten juvenile […]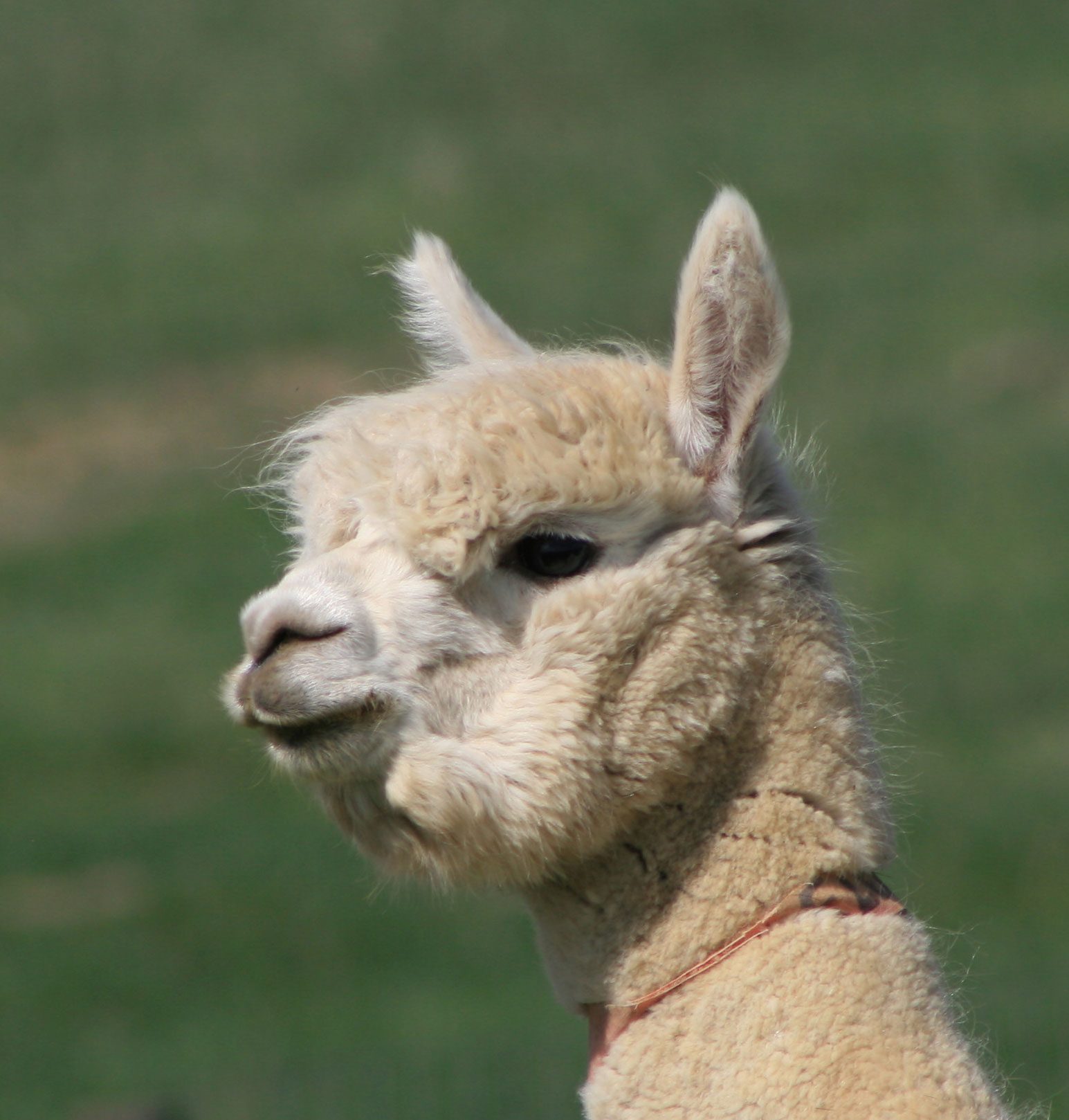 Eleanor has been one of best producing females and in our retiremnt she is now available to do the same for you. She is one of the best females sired by Apocalypse. A national Blue Ribbon winner, she is DENSE and very fine with crimp to spare, […]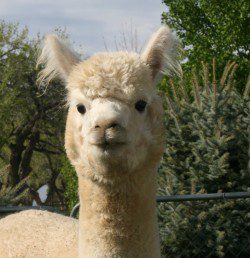 Amanda has a very sweet disposition along with a solid pedigree that combines the best of the Accoyo and Allianza genetics that came in from Peru. She is put together well with a beautiful head and proportions. Her fleece has an extremely soft handle with a high […]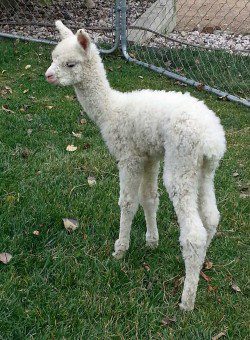 On Sale $3000 off Candy is special female with a great future producing seedstock offspring. Her dam is one of our very best Apocalypse daughters. Candy is the result of one of the few outside breedings we did in 2013. Her sire, NWA, Ltd Predictor offspring have […]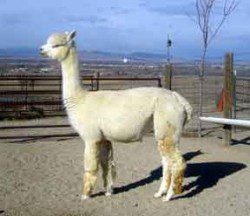 Capella has been a cornerstone foundation female in breeding program. She has produced some of the best of the best in our herd. She is a multiple show winning and champion white female that will produce your next herdsire. Very savvy, she loves and great visitors. How […]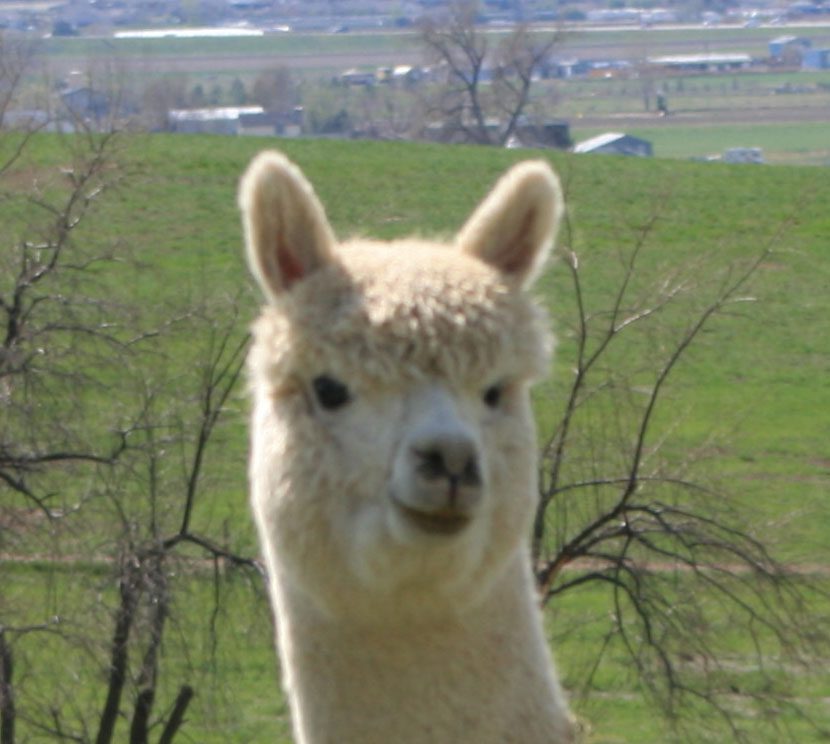 Carma's pedigree is as spectacular as is her fleece, extremely fine with a high degree of character and uniformity. She has a solid ancestry that combines the best of the Accoyo and Allianza. Her dam is a champion white and one of our top producers. Carma will […]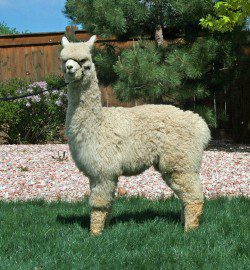 Celeste is a favorite. One of the best overall EPD's in the program. Her dam and sire are among the best in our herd and are the product of the best in the nation. Her fleece is extremely fine, micro bundles with a high frequency crimp. Her […]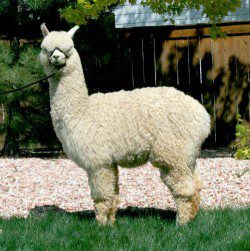 She is the best of the best. Among the top 25 females in the EPD program for Improving AFD and Fleece Weight. That puts her if the top 10% of the top 1%. Curley Sue is a super fine, show winning female. Superb genetics … seedstock. Her […]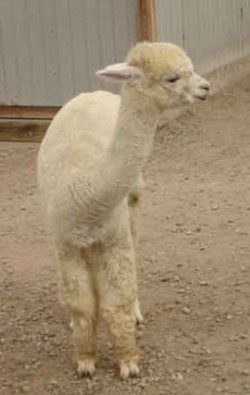 Cyble is a 3/4 Accoyo, sired by Accoyo Augusto and out of Hemingway line female. The Accoyo Allianza crosses have proven to be a magical combination to obtain fineness and density among some of the best breeding programs in the US. She as been one of our […]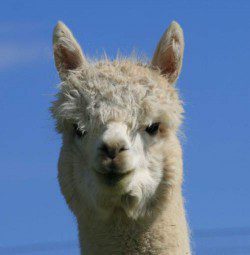 Our retirement sale means that everybody is available to buy. Ellie would be a great addition to a breeding program that wants the best of the best to build offof. Ellie has a solid pedigree along with one of the top EPD rankings. Two important factors to […]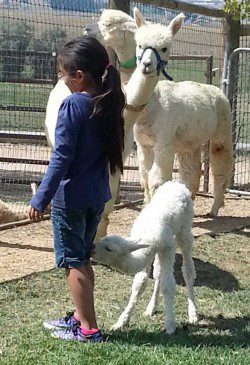 Lizzie is going to be a joy to watch grow. Such great fiber at only a month old. Watching her grow up has us wondering why we need to retire. She is included in the price of her dam Cleopatra.