Stargazer's Emily
Following in her namesakes achievements, Emily is destined to be part of a top rated breeding program. She has a very well developed, ultra-fine fleece and will deliver 5 traits in the top 1%-2% along with a fleece weight that shows a density not typically found in a female. Her COI is at 6.6% which still leaves room to continue line breeding or outcross to capitalize on the likelihood to achieve better than the predictions of the EPD program.
Emily is among the best of the best of the best females and is destined to be the matriarch in a program focused on producing top herdsires and herdsire producing female offspring.
She is a proven dam that does a great job of caring for her crias. She is due to deliver a cria the end of May, 2022. This cria will be one of our first cria sired by Snowmass Beloved Legend.
Sire:
Stagazer's Callisto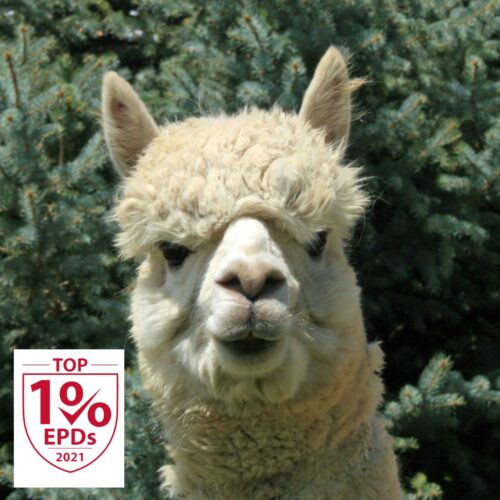 Micron:
afd 17.6; sd 4.3; cv 24.7; >30 1.6%
For Sale:
Available to Purchase
Srv. Sire:
Snowmass Beloved Legend
Due Date:
May 29- June 6, 2022