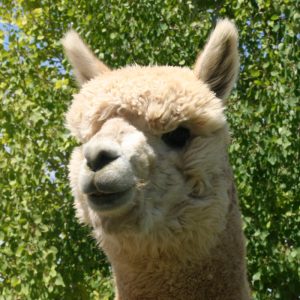 Offspring Fleece Pictures
Stargazer's Explorer
Explorer has given us some excellent breeding stock and we are excited to offer this male to a new home. He will make elite improvements in the quality of offspring in there lifetime fineness, density and conformation. Explorer has a solid herdsire pedigree along with excellent show results and top EPD ranking. His fleece exhibits some of the highest character qualities of any of our herdsires. His dam, Eleanor, is the #1 female in the US EPD program that is tested to lower AFD and increase fleece weight.
Explorer is a descendant from the top genetics in the US and Canada.  Accoyo Victor's Vaccoyo and Allianza Snappy (top Canadian herdsire) on the top side and Multiple accoyo/allianza offspring of imports Hemingway, Vengador and El Mustachio.
Explorer is one of the overall top ranking male alpacas in the US for favorable fleece production traits. A sign of a great herdsire, his crias all look alike and have such beautiful heads and presence. He carries himself well and has an attention grabbing presence.
In addition to great genetic profile, he was consistently judged to have one of the top phenotypes in the show ring.
Awards
2nd of 12 ABR Fall Festival 2010
3rd of 10 EPWM Fleece Show 2010
4th of 12 GWAS 2010