Stargazer's Symphony
We are now at the point in our herd resizing process that we are faced with selling some of our best females.
Symphony is everything you need in a female if you are looking to produce top herdsire offspring. She has produced sub 18 micron afd fleece production with low SD.
As the product of both our Royal Gold and Apocalypse lines, this years Fall cria will be one of the first outcrosses to the Snowmass line..
Symphony comes with cria guaranty.
Sire:
Stargazer's Barringer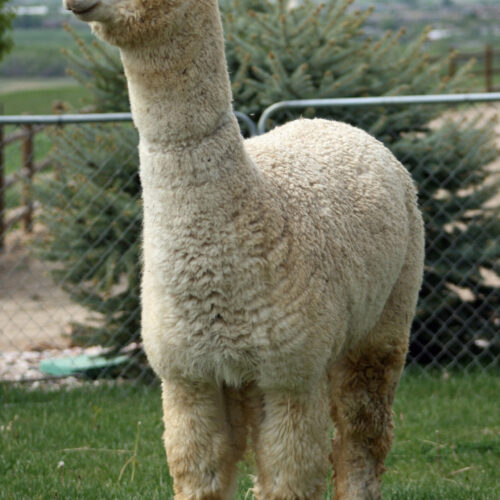 Micron:
afd 16.3; sd 3.6; cv 21.7; %>30 0.3%
For Sale:
$9,500 without current female cria at side
Srv. Sire:
Snowmass Beloved Legend