Summer 2019 Open Barn
June 29, 2019 @ 10:00 AM

-

June 30, 2019 @ 4:00 PM

Free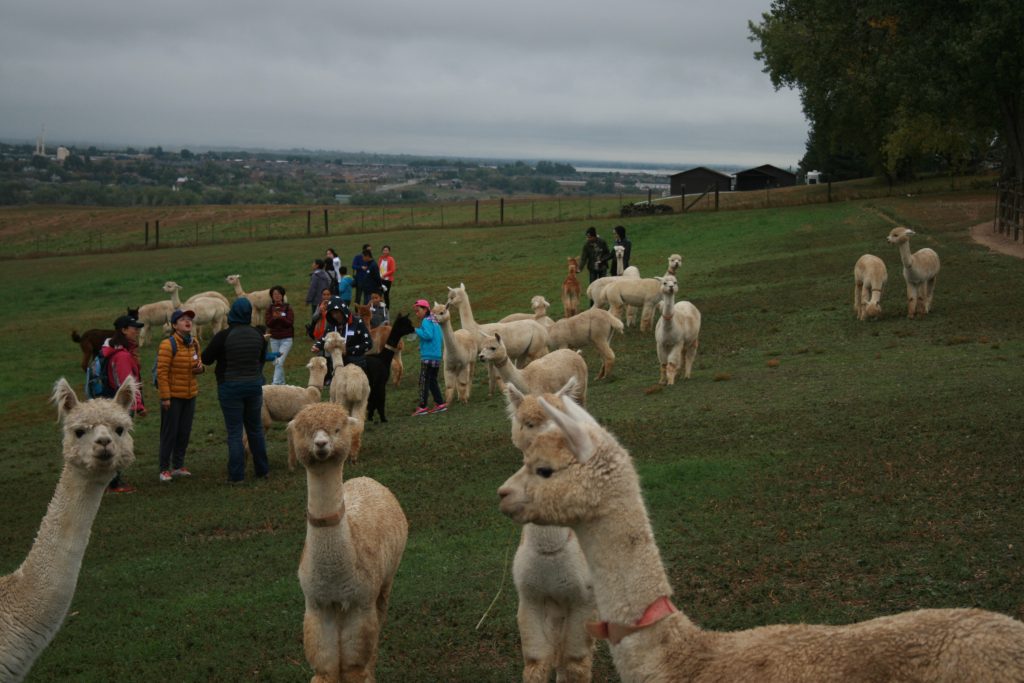 We'll be holding an "Open Barn" from 10am to 4pm each day.
Public is invited. Seminars for those looking to learn more about alpacas. Come…..hang out, enjoy. Event is Free.
Meet our new spring crias and learn more about these South American natives. Alpacas are inquisitive, intelligent and healthy enabling them to produce a natural luxury fiber year after year.
Interested in learning about alpacas? Plan on sitting in on our Alpaca 101 class held each day at about 1:00 pm.
An "Open Barn" is just like an "Open House" except it is held in the barn. Entertainment is provided by the alpacas. Hosts will answer questions and assist with animal interactions if needed. No RSVP is needed. It is Free. Some areas are relatively accessible to wheelchairs.
Spinning and weaving demonstrations will be ongoing throughout the weekend. Feel the luxurious softness of the elite "Royal Grade" quality alpaca and learn about the new markets emerging from this exciting development.
CLASS
1 pm class "Alpacas 101" (Both Days)
Everybody has to start somewhere.
Many hands on fiber activities; Carding, Spinning and Weaving demonstrations will be ongoing both days.