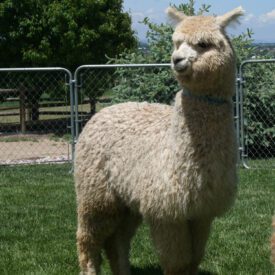 Skywalker will cover all the bases in your fiber production program.  He's at the top of the National herd for multiple traits that will result in high quality fiber production. He has a easy, manageable temperament and is easily housed with other males.   He is exquisite in fiber characteristics, conformation,…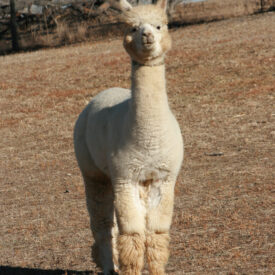 "Champ" is an Apocalypse son that is too related for us to use in our herd. His pedigree on both sides is the best of the best. He has a significant Hemingway and Accoyo influence that provide the basis for this males phenomenal EPDs.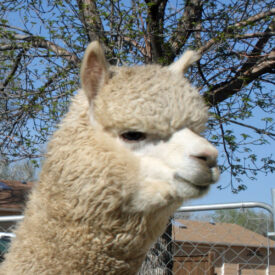 "Chelly", is one of the best fiber producers. He is among the top 1% and 10% in four other traits. His fiber has great character, highly crimped with small bundles. He will bring proven genetics and be a great asset to your fiber production. Price is reflecting being sold as…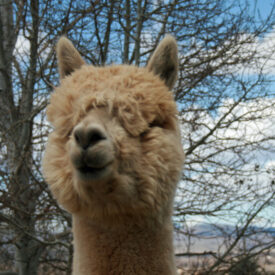 "GE" brings good things to life! Golden Explorer's Grandsire is Accoyo Legacy. Legacy was one of the best imports from the Accoyo herd with a well documented track record of superior offspring. Explorer also brings in the Allianza import Hemingway, with the most recognized record of providing long term fineness…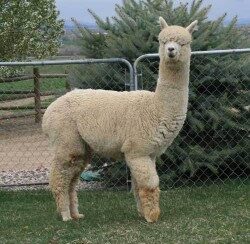 We are absolutely thrilled with this deep Alianza and Accoyo bred male. Prepotent, homozygous genetics for persistent ultra-fine fleece production and density. His fleece is a great example of how nice alpaca can be. Eli is the combination of our two best producing bloodlines, we simply don't have many eligible…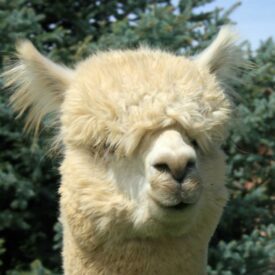 I cant say enough of how much I like this male. He is a descendant from a solid pedigree of Accoyo and Allianza genetics. He will improve your fiber production quality in fineness and fleece weight. He has a great personality and is easy to handle.
This boy is like royalty in many ways. Super fine, excellent epds and a little line bred. We are unable to use him in our herd as he is the ideal male to outcross to unrelated females of any color. He has great conformation, nice bite and a terrific head…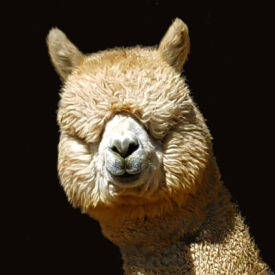 AKA Zippy. Love this boys fleece. Handle is superb and the density is phenomenal. This fineness will likely last a lifetime. His sire, Royal Rumble is one of our most persistently fine herdsires anywhere. He has remained under 18 micron so far up through 7 years of age.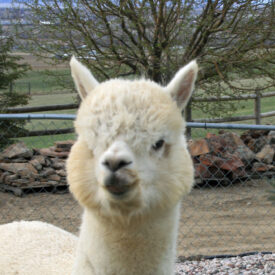 Zion has a solid frame and excellent conformation. His ancestry is among the best of the best, originating from the Accoyo and Allianza imports. His EPDs reveal he is solidly in the top 10% for many traits assuring great offspring and outstanding fiber production. Zion's purpose in life is to…
This boy has always been one of our favorites. He has great fiber and a friendly temperament that has made him a great PR alpaca. He will be an asset to your fiber production as his genetics will keep his fiber fine for many years to come.