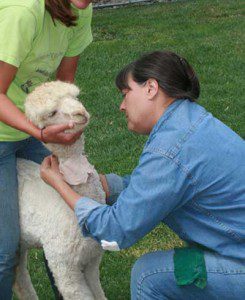 Cynthia (Cindy) Fronk
I always knew I would end up living in the country surrounded by animals… but it took me over 40 years to get here! As a young girl I dreamed of becoming a Veterinarian, but college Calculus and Organic Chemistry made it clear that I needed a back-up plan. I received my degree in Nursing from Marquette University and spent the next years working as a Registered Nurse in various adult and neonatal intensive care units.
My hospital experience was followed by working in the medical device industry and my national training and consulting business where I used my clinical nursing and business knowledge in the areas of Regulatory Affairs, Quality Assurance and Adult Education.
It was in the Minneapolis Airport where I had my revelation… "I'm 40 years old and I need some balance in my life. There should be more than work…eat…sleep."   It took a couple years to "rearrange" my existence, but with the help and encouragement of my husband,  we moved to our ranch before the turn of the century.
I am very hands-on with the day to day ranch operations and have thrown myself into the business of raising alpacas with the same passion and hard work which had proved successful to us before. We are very active with ongoing  "Alpaca Ed" programs, alpaca quality improvement and working to improve each new generation.
Our ranch philosophy focuses on quality rather than quantity. I believe that success requires direction and I always enjoy working with new breeders and the challenges they face in meeting their goals. Send me an email or call. 970.227.5263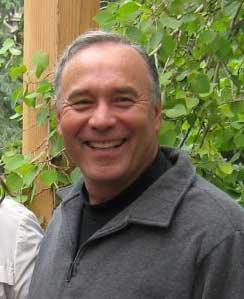 John Heise
I had no idea what was in store when we decided to turn our focus to raising alpacas. I had no livestock experience but being self employed in real estate and construction management for over 30 years, I felt up to the challenge.   Building structures, installing fence and whatever was necessary in transforming our property to accommodate livestock became my responsibility. I soon learned that there was more to the alpaca industry than what was obvious from the start. I understood how to build a building but "Building Better Babies" was somewhat of a mystery.
I have always liked numbers and statistics. I used them everyday to evaluate  real estate and build buildings. So when the word got out that a genetic evaluation system was being developed for alpacas I felt very reassured that this was the right direction for the alpaca industry and it would ultimately enable all participating breeders to effectively compete with each other and the worldwide natural fiber industry.
My ranch job description, which began as VP In Charge of Everything Else,  now includes evaluation of our breeding stock through hands -on visual inspection as well utilizing comparative data through testing and EPD's. Send me an email or call. 970.215.1970