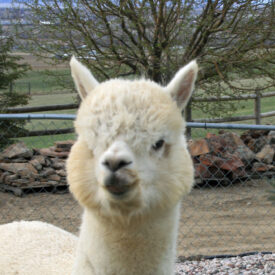 Zion has a solid frame and excellent conformation. His ancestry is among the best of the best, originating from the Accoyo and Allianza imports. His EPDs reveal he is solidly in the top 10% for many traits assuring great offspring and outstanding fiber production. Zion's purpose in life is to…
This boy is like royalty in many ways. Super fine, excellent epds and a little line bred. We are unable to use him in our herd as he is the ideal male to outcross to unrelated females of any color. He has great conformation, nice bite and a terrific head…
Apocalypse stands in no ones shadow. Few few alpacas have been as rigorously tested and proven to produce such outstanding improvements in their offspring. Most notably is his predisposition to provide persistent Royal Grade fineness coupled with remarkable increases in fleece weight/density. His breeding male and female offspring have been holding remarkable…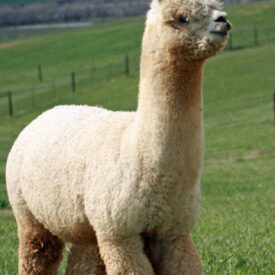 YO's is well proven in all disciplines and ranks at the top of the best. He is my favorite "go to" male when it matters most. His offspring exhibit ultimate fineness and robust character in both white and fawn. YO has represented his sire, AA Apocalypse, in several Get of…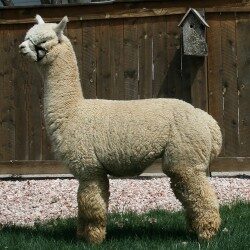 This boy has been bred to take the uncertainty out of your breeding program. His genetic profile places him among the top in the EPD program with many exceptional traits. Chaos is a high caliber, Accoyo style herdsire and exhibits all the qualities you would expect. He is a good…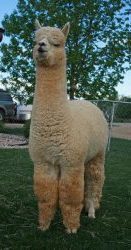 We have dealt with hundreds of alpacas in the 20+ years we've been raising alpacas and Callisto is among the most memorable. (We mostly refer to him as Carlos.) Carlos is among the highest ranking males in the ARI EPD program for elite, lifetime fineness and increased FW (density). Not…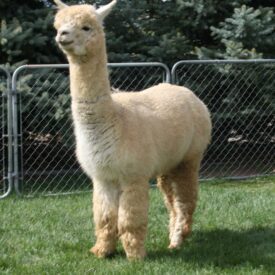 We talk a lot about the results we've seen from the Accoyo and Allianza crosses. Eyota is a herdsire we obtained from another small breeder with similar goals. His first offspring have arrived and we are thrilled with the future herdsire and the three girls he has sired.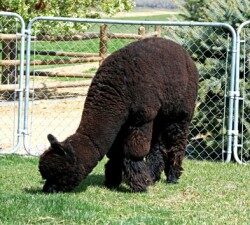 Antares looks so much like his sire he could be his twin. Beautiful head, tremendous coverage, strong bone and very proportional. Delightful conformation along with full and dense coverage. He is a beautiful true black male producing Royal Baby fineness and the density that his multi champion producer 6P Royal…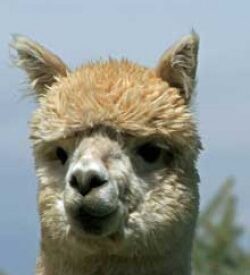 RRumble is a rare find for a herdsire. He is one of the best 6P Royal Gold's males we produced in our breeding program and that says alot. He help royal grade finesness until almost 10yrs old. He also has the herdsire focus when it comes to breeding. His sire…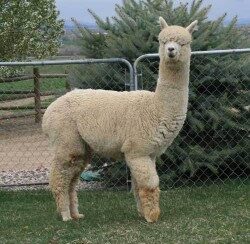 We are absolutely thrilled with this deep Alianza and Accoyo bred male. Prepotent, homozygous genetics for persistent ultra-fine fleece production and density. His fleece is a great example of how nice alpaca can be. Eli is the combination of our two best producing bloodlines, we simply don't have many eligible…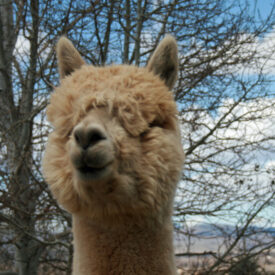 "GE" brings good things to life! Golden Explorer's Grandsire is Accoyo Legacy. Legacy was one of the best imports from the Accoyo herd with a well documented track record of superior offspring. Explorer also brings in the Allianza import Hemingway, with the most recognized record of providing long term fineness…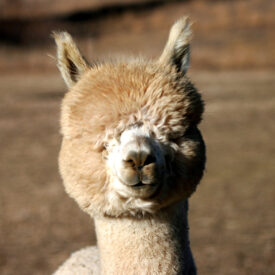 Legacy is always our choice when we want to carry the dams color through to her cria along with great conformation and a larger fram. His long staple is a plus when bred to dense females the offspring will be among the best of the best in total fleece weight.…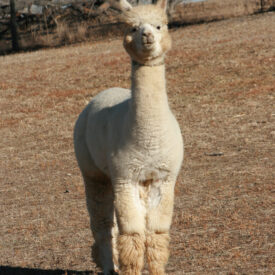 "Champ" is an Apocalypse son that is too related for us to use in our herd. His pedigree on both sides is the best of the best. He has a significant Hemingway and Accoyo influence that provide the basis for this males phenomenal EPDs.