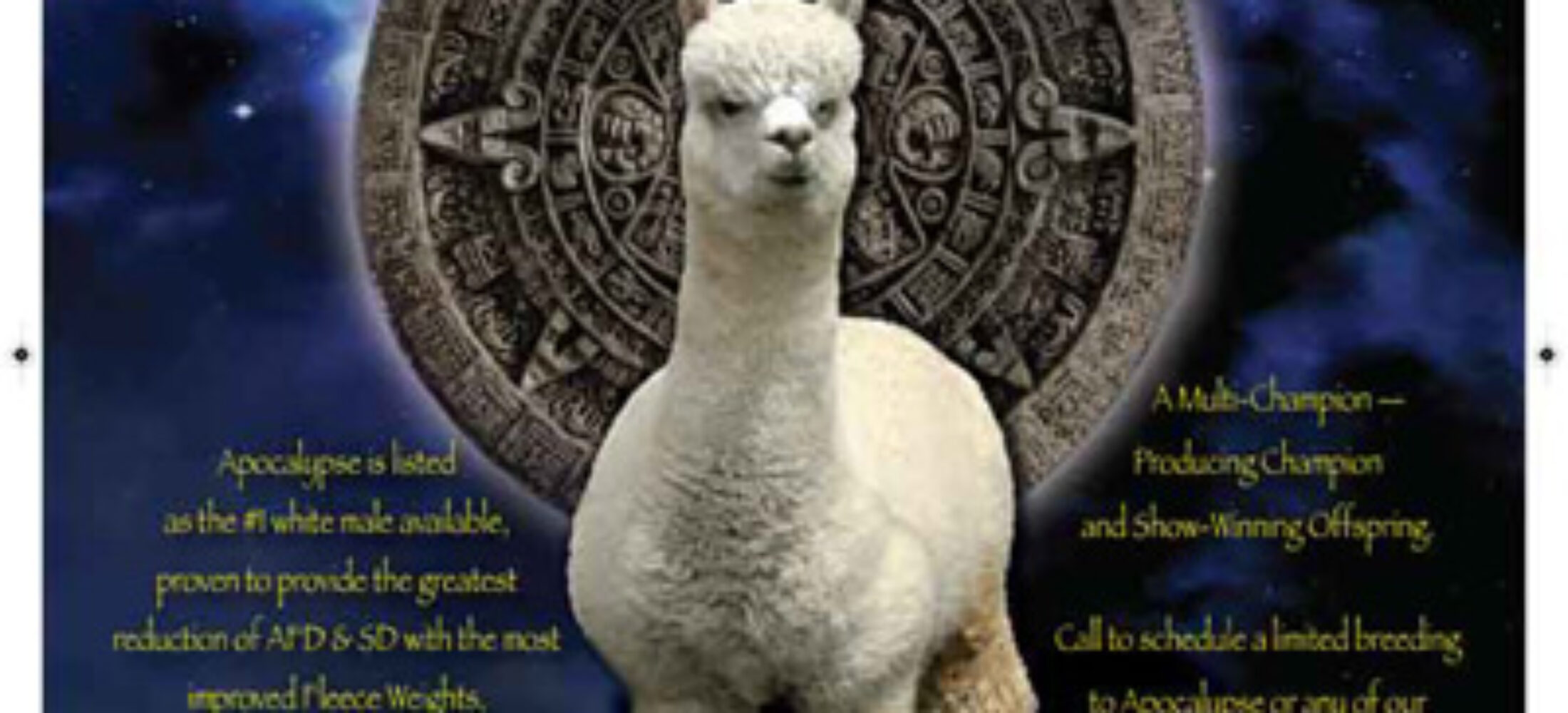 Apocalypse stands in no ones shadow. Few few alpacas have been as rigorously tested and proven to produce such outstanding improvements in their offspring. Most notably is his predisposition to provide persistent Royal Grade fineness coupled with remarkable increases in fleece weight/density. His breeding male and female offspring have been holding remarkable Royal Grade to Grade 0 fineness through 8 -10 years old.

His offspring have great conformation, full fleece coverage with beautiful heads that always do great in the top white and light classes. We have gone to many shows with three white offspring in the same class and they would all place.(in other words take half the class placements)

By any measure he is an impressive and unique herdsire. His stats provide confidence that your breeding program will be able to compete among the top animals in the country. His offspring are Ultra Royal Fine grade range as juveniles and yearling and remain in the Royal and sub 20 micron range well into their adult years. A great trait to establish in your herd or your next "home grown" herdsire. Apocalypse is one of the most prepotent offspring of PCA Hem-Acc Nautilus. Starting out with a multiple championship show career Apocalypse has produced significant results as a herdsire.