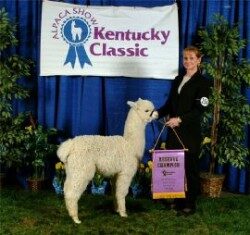 Bella is officially retired.  Her last couple of deliveries and recuperations have been difficult for her and we've decided its time for her to retire.  She has provided us with some of our most outstanding herdsires and dams. REFERENCE:   Bella Bianca provides a very dense, bright, crimpy fleece with micro bundles providing an outstanding fleece.  She is a Hemingway granddaughter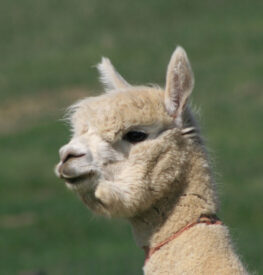 Eleanor has been one of best producing females and in our retiremnt she is now available to do the same for you. She is one of the best females sired by Apocalypse. A national Blue Ribbon winner, she is DENSE and very fine with crimp to spare, just like her mother and father. Superb conformation, head style and elite fleece.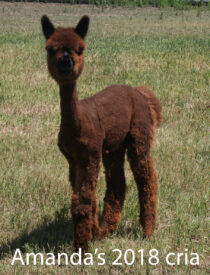 Amanda is one of those girls that you just love having around. She has produced some of our most interesting offspring. Depending upon who she is bred to we've seen top epd's, appaloosas and dark color. Her crias are always greatly anticipated Amanda also has a very sweet disposition along with a solid pedigree that combines the best of the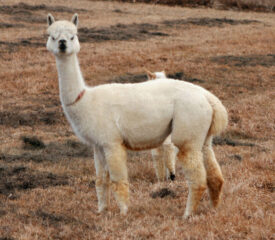 This outstanding female has a great future in a breeding program looking to develop the next best generation. She has highly developed fleece density, fineness and uniformity. With fawn offspring already on the ground, Breezy can be used to improve color as well as lights.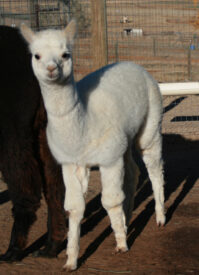 Candy is special female with a great future producing seedstock offspring. Her dam is one of our very best Apocalypse daughters. Candy is the result of one of the few outside breedings we've done to collect some with unique fiber genetics. Her looks are definitely a bit more vicuna-like than what we typically get but then it may help explain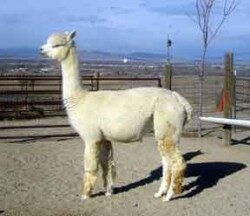 Capella has been a cornerstone foundation female in breeding program. She has produced some of the best of the best in our herd. She is a multiple show winning and champion white female that will produce your next herdsire. Very savvy, she loves and great visitors. How do you price a girl that is such a good producer? She is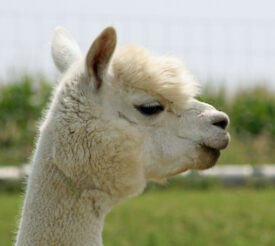 Carma is a solid foundation female with very balanced EPD trait Valuesand we expect her production to be predictably spectacular. Her fleece is extremely fine with a high degree of character and uniformity. She has a solid ancestry that combines the best of the Accoyo and Allianza. Her dam, Capella, is a champion white and has been one of our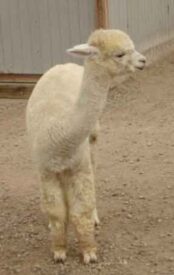 Cyble is a 3/4 Accoyo, sired by Accoyo Augusto and out of Hemingway line female. The Accoyo Allianza crosses have proven to be a magical combination to obtain fineness and density among some of the best breeding programs in the US. She as been one of our foundation females and produces solid high quality seedstock. She had tremendous density and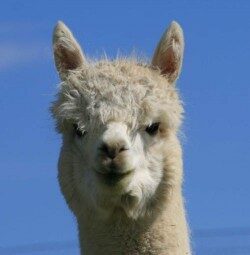 Our retirement sale means that everybody is available to buy. Ellie would be a great addition to a breeding program that wants the best of the best to build offof. Ellie has a solid pedigree along with one of the top EPD rankings. Two important factors to producing herdsire quality offspring. Her Sire ^P Royal Gold had been a spectacular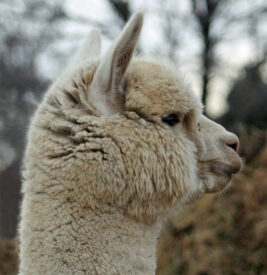 There is good news and bad news when it comes to Emily. The good news is that it will take very little effort to select a worthy service sire that will help improve her offspring in that the males will be easy to identify. The bad news is their aren't many males that will meet her high standards. A draw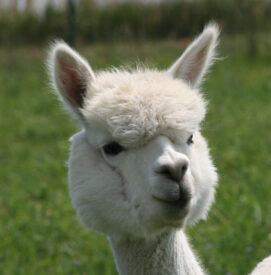 One of the drawbacks of breeding better and better alpacas for 20 years is having to part with them when we retire. Now in our final years of "rightsizing" into retirement it's time to part with our top female genetics. Its well known, but not discussed much, that the female genetics of the herd will determine the likelihood of herdsire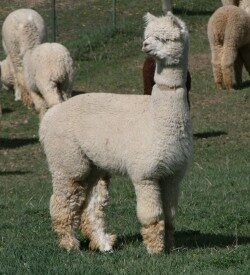 Maggie is a farm favorite. Friendly and curious with everyone that visits and is a beautiful female with a great pedigree as well. An extremely dense female with probably too much coverage. Her EPD genetic profile ranks her among the best in the US. She ranks in the top 10% for most traits and will be a solid performer in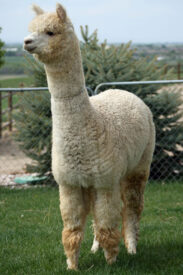 We are now at the point in our retirement process that we are faced with reducing our best females. Symphony is everything you need in a female if you are looking to produce top herdsire offspring. She has produced sub 18 micron afd fleece production with low SD.   Her EPDs are balanced and among the best of the best. As