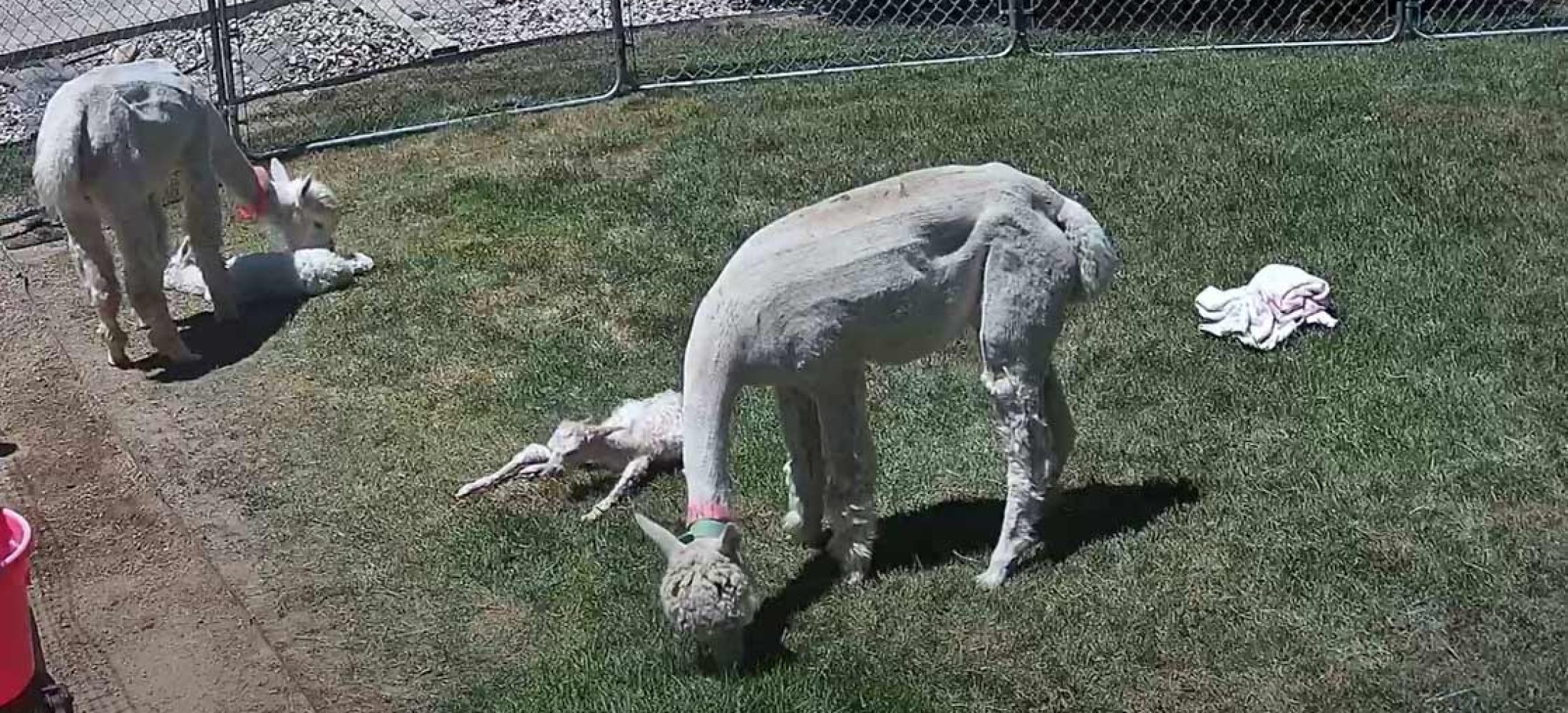 Video starts from about 10 minutes after start of stage two labor that went according to the textbook. Emily has the pink and
green name band.
The first cria you see in the video was born while out at pasture a couple house earlier.
About 14 minutes total. Delivery is finished at 10 minutes. Then its cria care. 17.6 lb Male cria born, Stargazer's Legends Everest
Thanks for watching.